complete visability over your entire dealership
Optimise & Grow

Dealership Insights
From a complete business overview down to granular information on individual performance. See how your dealership operates right from your FAD dashboard. Make informed decisions based on real time data to make your dealership more efficient.
Complete Solution
Sales, Service, Marketing, Pro Shop, Accounting, Website, CRM, Payment Solution, 
Everything in one place, no need for multiple vendors trying to integrate their systems with each other. We take care of everything with one solution.
Efficient
Optimise your entire dealership. With data at your fingertips you can identify bottlenecks and act instantly. Help the entire dealership communicate better, optimising workflows and speeding up processes.
Your Dealership, One Touch Away For You Customers
Customer Mobile Application
The FAD mobile application allows customers to schedule appointments, get instant progress updates on service work, notifications about events/promotions and much more. Customers can manage multiple boats from their phone.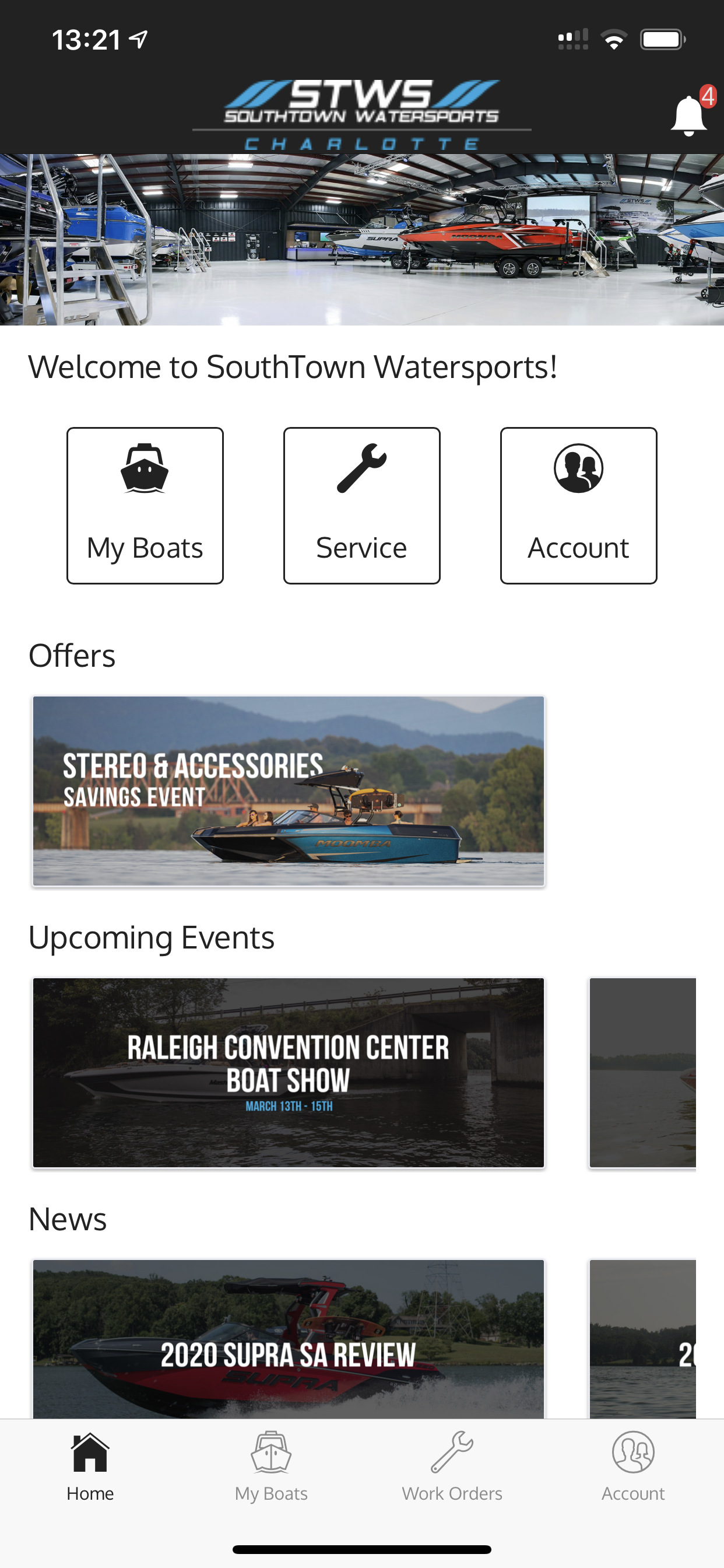 FAD Sales Features
All You'll Ever Need is Right Here
Boat Builder
Boat builder wizard guides the sales team through new boat orders or modifying stock boats with options. Deal negotiator aids the sales team to work margins set by the management before going to approval.
Inventory & Floor Plan
See and manage your entire inventory, easily see which products are reaching curtailment end dates. Floor plan manager built in so the management team have everything they need.
Boat Finder/Matcher
Generate sales from nowhere. Have a customer who wants a used boat? Search your entire customer base for suitable boats and offer upgrades
Sales Targets
Intelligent monthly sales targets calculated automatically. The extensive sales reporting gives deep insights into the dealership.
Window Stickers
Automatic window stickers, choose the style you want and hit print.
Website Inventory Stats
Push inventory to the website, view page view stats for each inventory item and have leads come in and assigned in a round robin to the sales team. See which boats get the most views.